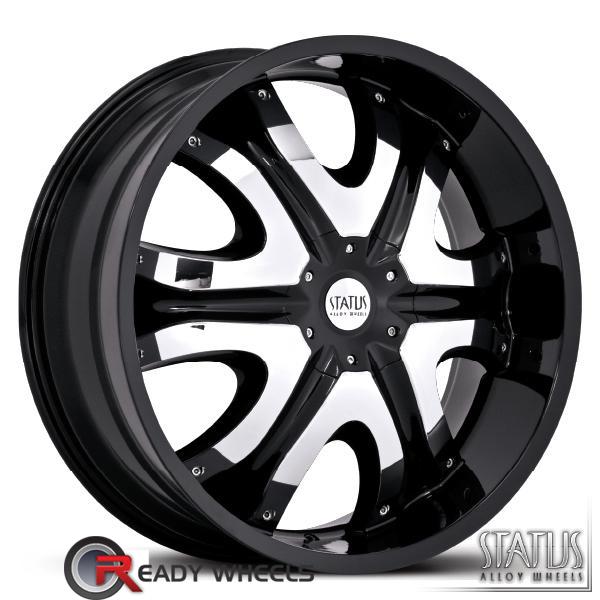 Ready Wheels offers the world's largest selection of Rims, Tires, and Wheels for Sale anywhere on the web. Of the over 100 brands and 50,000 items we carry, we're especially proud to offer Status Alloy Wheels, which represent the cutting edge of wheel design and engineering.
The family-owned and operated company has been offering a wide spectrum of wheel types since its founding in 1982. We offer sizes ranging from 14" to 28", with types including staggered, tuner, all terrain, and big chrome. These wheels are made for a variety of driving styles, although all guarantee a smooth and safe ride.
Every Status Alloy Wheel that we sell has undergone rigorous research and development to ensure premium quality in design, style, and performance. These wheels are required to meet some of the highest standards in the industry, which is why they've rapidly become popular. It's also why Ready Wheels offers them with pride, since we work with only the most reliable brands on the market.
While you can browse through our extensive line of Status Alloy Wheels at your leisure, feel free to utilize our innovative search feature, which allows you to narrow down your exact preferences on brand, diameter, size, and color. Furthermore, our knowledgeable and experienced team is always happy to assist you in finding the product you're looking for. We can even provide you with easy paperless financing on large purchases. Whatever your needs or preferences, we'll work to meet them optimally.
In order to protect yourself and your loved ones, you should regularly keep a close eye on the condition of your wheels, and visit ReadyWheels.com when it comes time to replace them. Call us at 1.877.473.2399 to Save on Cheap Wheels today.