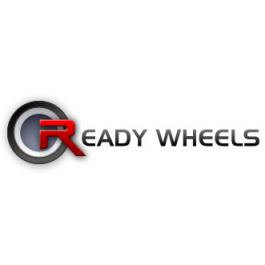 Ready Wheels is the most trusted source of Cheap Rims, tires, and wheels in the nation. We also supply a diverse line of relevant Car Accessories that will help you install, maintain, and enhance your purchases, providing you a convenient one-stop shop for all your tire and wheel needs.
Our accessories encompass every major accessory you'll need for functional wheels and tires, including a comprehensive installation kit, TPMS sensors set, security locks, an annual auto protection program, and even a nitrogen air fill (which prevents rim rust and improves gas mileage). No purchase should be complete without these vital components.
Better yet, many of these accessories come free with the purchase of our wheel and tire packages. You can enjoy free shipping (mostly within 5 business days), a free installation kit, and free high-speed tire mounting and balancing with any wheel/tire combo that you purchase. You'll have literally thousands to choose from, representing over 100 top brands and types.
You can also utilize our innovative search feature to find the right package based on year, make, model, and size. Our knowledgeable and experienced team is always available to help you choose the ideal discount wheel and tire packages of all sizes and types.
Furthermore, if you have a big tire project in mind, such as replacing all four wheels simultaneously, you can utilize our unique Credex service to help finance your large purchases. It's quick, easy, and paperless, ensuring that you can get whatever you need right away as conveniently as possible.
For more information on these services, or for any questions at all, just call our toll-free number at 1-877-473-2399.